Bring small pot of water to boil.
Brush the inside of a silicone poacher with butter or spray with no-stick spray.
Crack an egg into egg poacher (1 egg per poacher) and carefully float the poacher in the boiling water.
Cover the pan with a lid and cook in simmering water 4-6 minutes or to desired firmness.
Use a slotted spoon to remove the poacher from the water.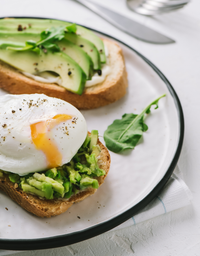 Leave a comment (all fields required)
Comments will be approved before showing up.